Plan B Skateboards and HLC SB Distribution, the new european skate partnership
Big and great news for the european skateboarding, Middle East and Africa (EMEa). Plan B Skateboards y HLC SB Distribution are joining in this area by a license. The skate factory from Spain is going to manufacture and distribute the skate products from Plan B Skateboards.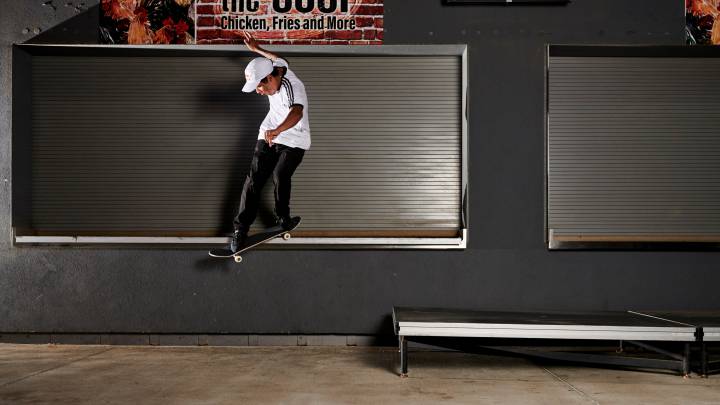 Plan B Skateboards is a well known international brand with a dream team with skaters such as Felipe Gustavo, Chris Joslin, Tommy Fynn, Aurelien Guiraud, Trevor Mcclung, Ryan Sheckler… They are now getting stronger joining forces with HLC SB Distribution.
What this deal means for Plan B?
Danny Way and Collin Mckay's skateboard brand changes its strategy in Europe, Middle East and Africa. The goal is getting a better representation in the european skateboard scene.
HLC SB Factory services and technology
HLC SB Factory has the most advanced technology and manufacturing processes in the whole european industry. All the skates made in HLC are accomplishing all the quality standards and are 100% made with Canadian maple.
Moreover, the company offers a huge distribution network and a really good customer service in the whole region, now the factory is near to the customers and products don't need to go from coast to coast.
The biggest distribution network in Europe
HLC SB Distribution has a powerful distribution network and the support of his own factory. This point makes the company stronger as they always can feed the stock.
HLC SB Distribution has several sale points over more than 60 countries, where there will be Plan B products from now on.
Good skates and good prices
It's easy to understand, if you are selling skateboards in Europe and you directly manufacture there, price may be cheaper. If you are selling skateboards in Europe but you need to manufacture in the USA, prices get higher.
This has two main benefits, the first one is that catalogues will be always updated, so the brand can sell the same products worldwide at the same time.
The second one is that you remove imports and taxes, so you can keep almost the same price worldwide.
---
Articles you may be interested in:
---